Does anyone know how the phrase "bun in the oven" originated? It's kind of funny to see pregnancy announcements where the couple puts a bun in the oven. The greatest one is when the
mom goes on a treasure hunt in the kitchen for her gift
!
Well, the request for this custom card was for a bun in the oven to congratulate a couple who recently found out they were pregnant. Because of the wide variety of cartridges I have, that was possible!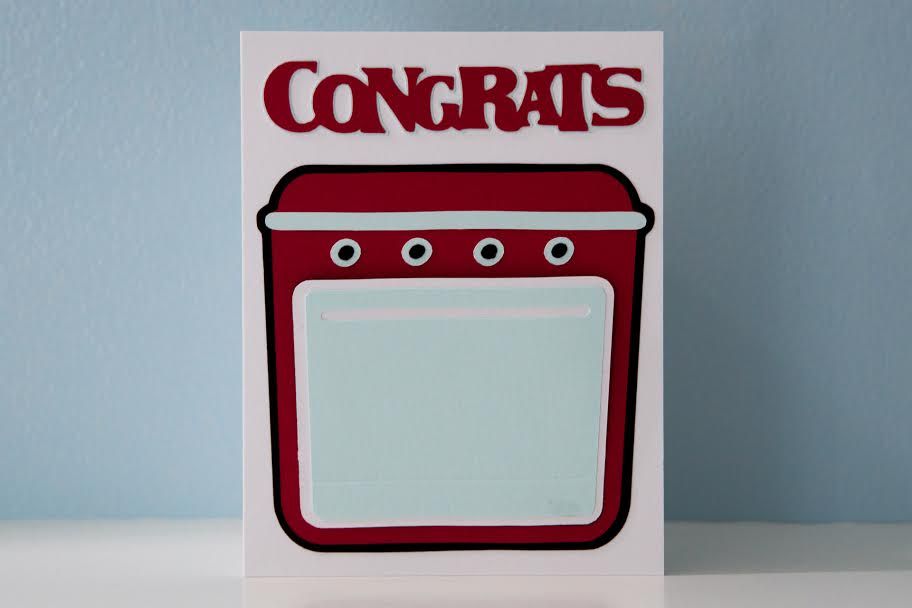 The oven was cut from the "From My Kitchen" cartridge at 3.75 inches. I followed the same color scheme as the card I food here. I adhered the two pieces of the oven door together and then scored it so that it could open, but I just didn't fold it down.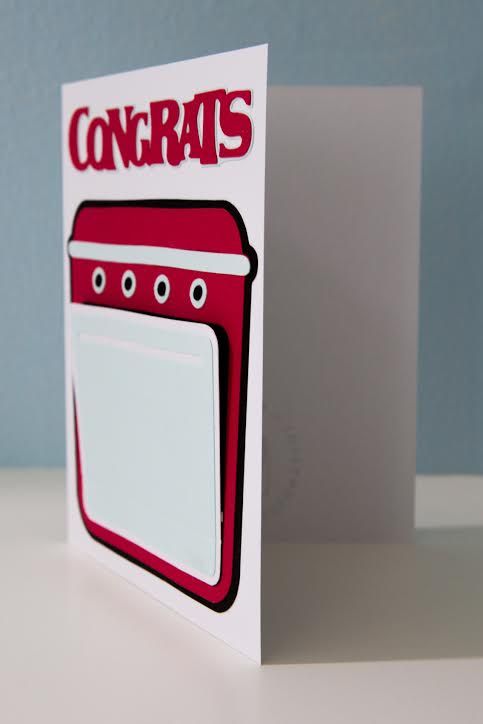 I had to enlist the help of Howard because I couldn't figure out what to do with the bun. I Googled it to see what others did, and they put in cupcakes and such. He did me a huge favor by just cutting a little piece of white paper in the shape of a bun that I just colored with a Copic marker.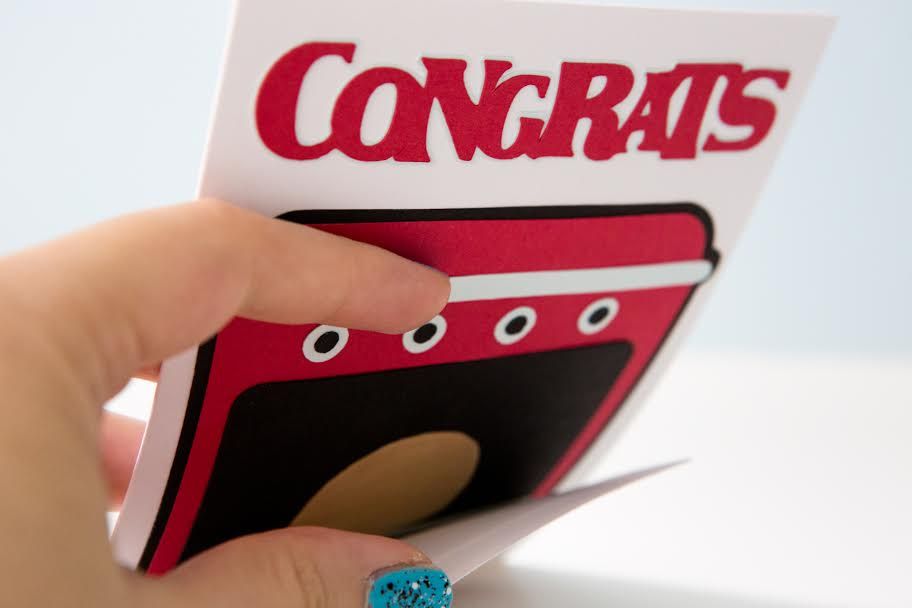 Lastly, the "congrats" was cut from the "Stamping Solutions" cartridge at 0.75 inches. I used the shadow feature as well so that it would add a little bit of depth. Even though it seems a little simplistic because there's no background patterned paper or anything like that, I still like how it came out since it was a specific request. I'm sure it's not as easy to go to the Hallmark store and get a card with an oven on it!