A recent peek in the Bath & Body Works store made me drool as it usually does. It's the time of the semi-annual sale, and I've avoided going for quite some time. However, I've been burning my Pomelo Grapefruit candle lately and think it is my FAVORITE spring/summer candle whereas Sparkling Icicles is awesome for the fall/winter. While I have backups of Sparkling Icicles, I only have the one of the Pomelo Grapefruit! I was telling myself that they probably don't have any left at the store, and if not, I'd get some nice ones when the Summer Sips line comes out in early July.
I browsed and sniffed some of the ones I had never seen before including the summer ones that came back for SAS and the ones from the Fresh Picked line. Then when I moved over to the next set of shelves, I saw them! There are still some Pomelo Grapefruit left at my store! I didn't purchase any just yet since it was a quick trip, and I feel as if I need to work out a good deal with the coupon I have. I think it'll work out since starting today, the aromatherapy line went on sale. My mom wanted that lotion, so I'll be able to combine it with my purchases to use the $10 off $40.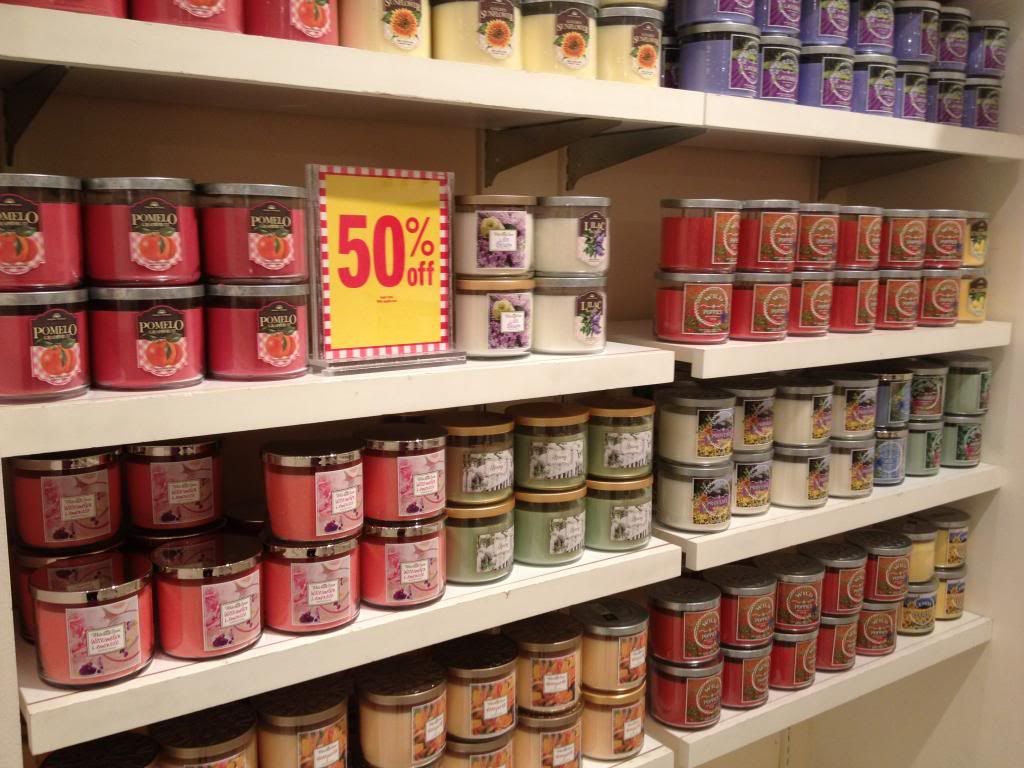 I really never thought I'd be the kind of girl who liked candles especially since it's such a luxury item and completely unnecessary to some degree. But once we moved to our apartment where sometimes the smells from the hallway waft into our apartment by way of the little gap under our door, it made a lot more sense. Because our studio apt is so small, many of the scents also fill the space pretty quickly too! Thankfully,
Swagbucks
does offer BBW gift cards so at least that will pay for a good portion of it!