This past Saturday I ran some errands in the late morning and early afternoon since I wasn't up to going the day before. Howard said he'd keep me company, but he had worked overtime on Friday and had to work yesterday as well, so I said I was fine going by myself. I had another free travel-sized item to pick up at Bath & Body Works and items to return at JCPenney too, so that meant stopping by the Disney Store!
Like the majority of our trips there, I just browsed and didn't spend anything. They had some new baby onesies there, so I had to snap some quick pictures of them. The ones that are like the Marie, Stitch, and Kermit onesies are probably the type that can be recreated using the Silhouette. I do think the Little Mermaid one is absolutely adorable though!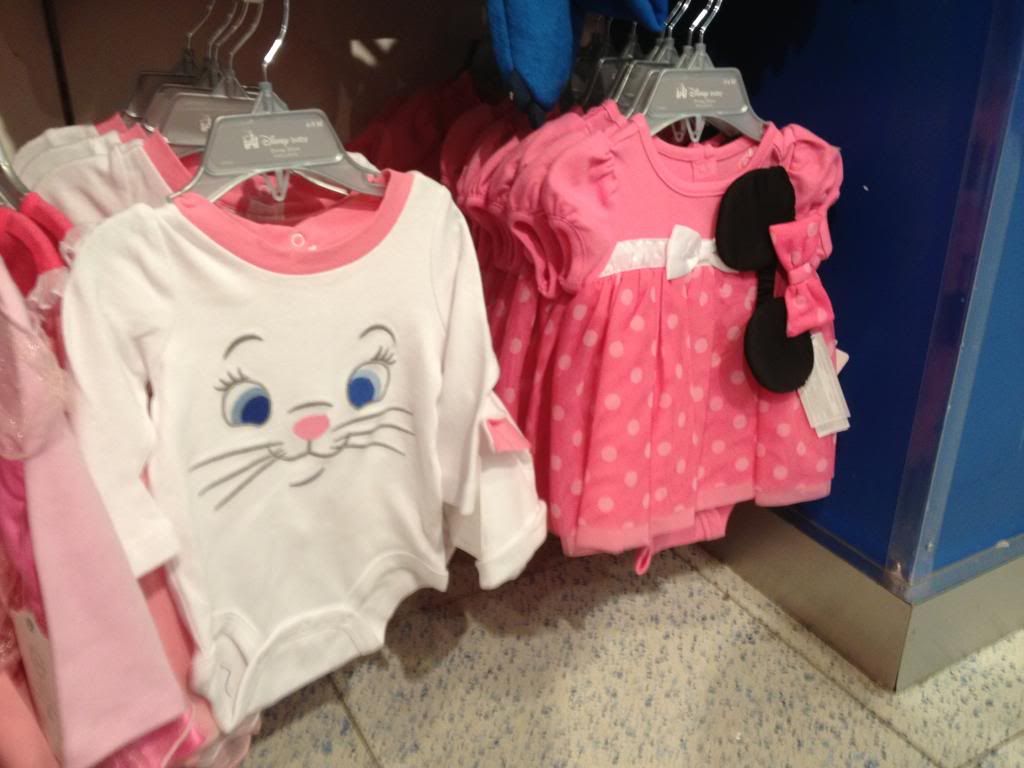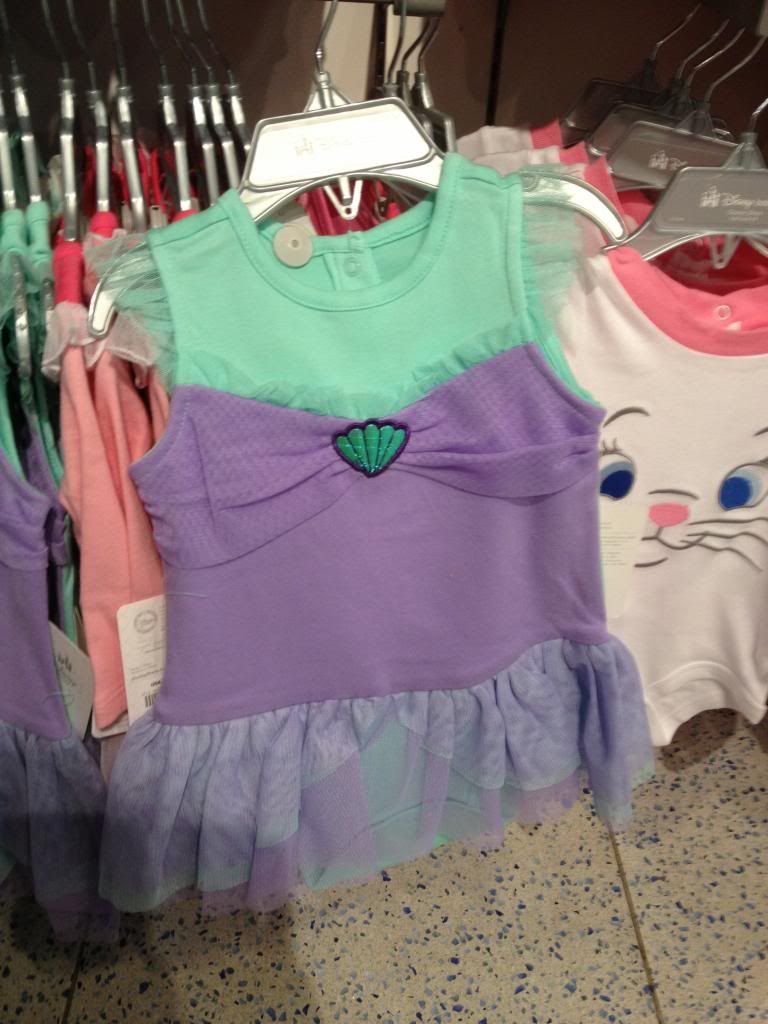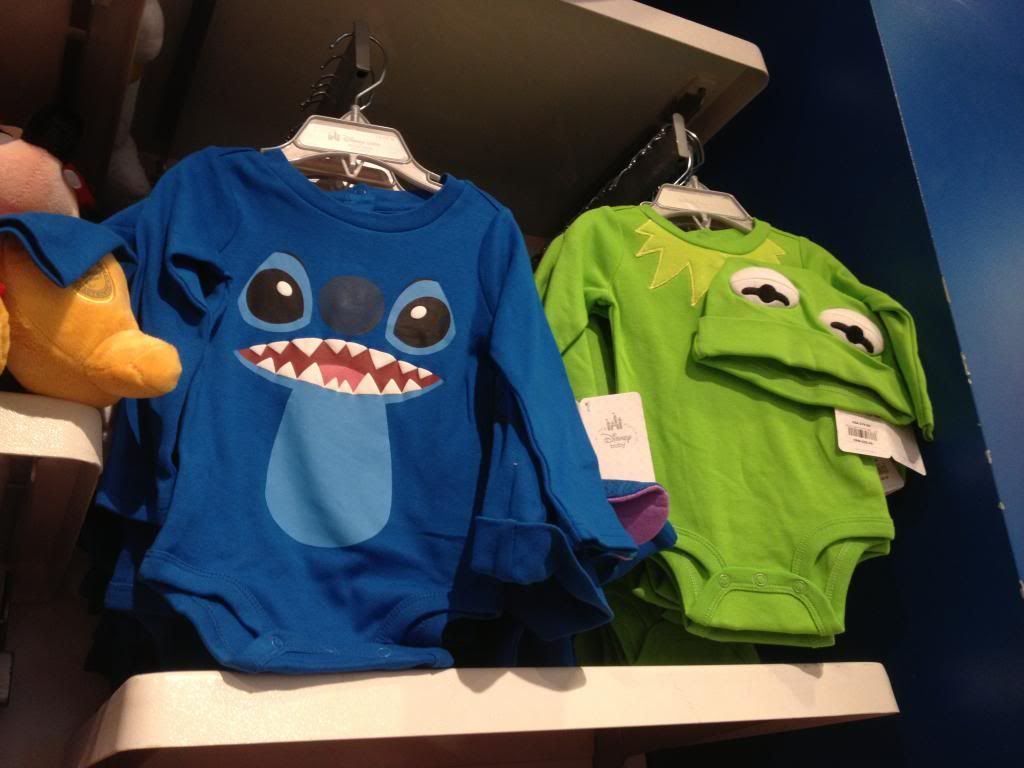 The Tigger and Woody onesies were actually in the small clearance section for $9.99! But it just didn't make sense to get it for $10 when we're so far off from having a kid of our own.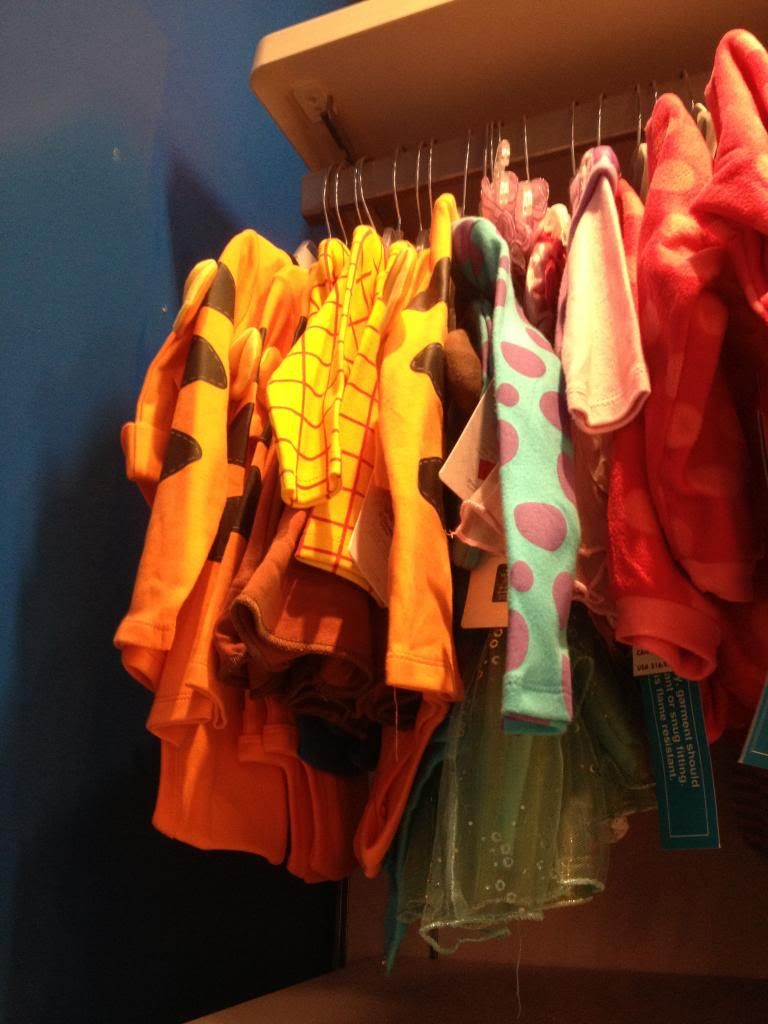 If we were having a daughter, I would have purchased this Monsters University shirt too to somewhat match my pink MU shirt. But I know that when we do eventually have our own kids, Disney will still be putting out adorable merchandise.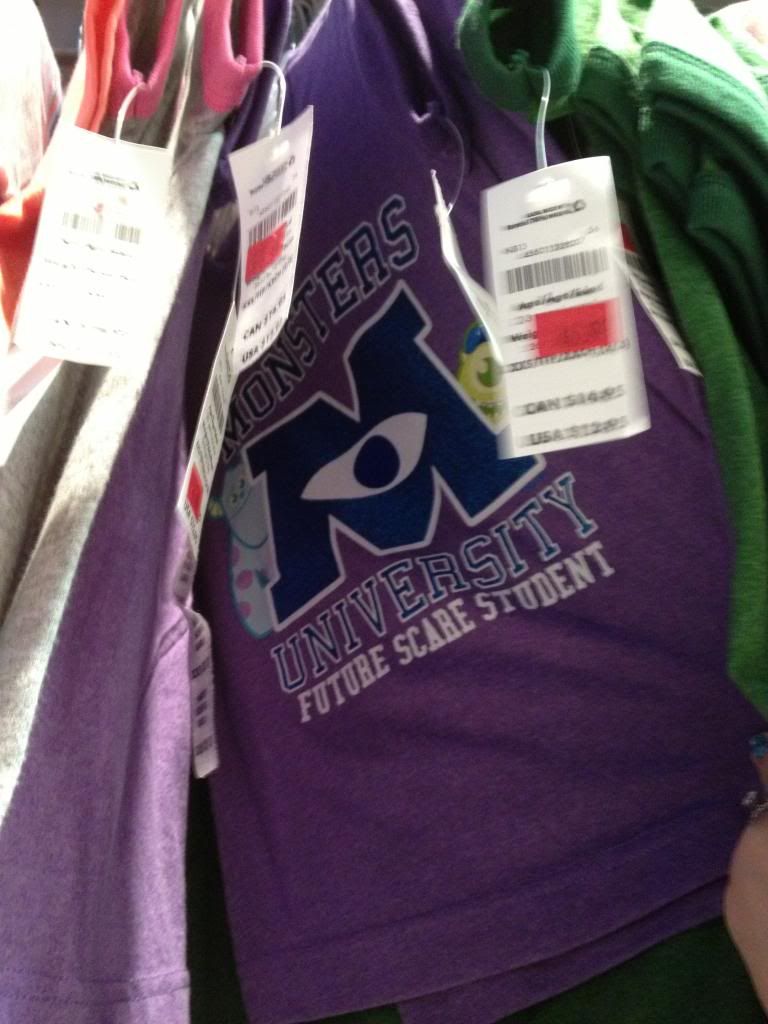 I moved on over to the adult section. Although Howard and I do not need any new t-shirts, I had to take a picture of this Pixar one!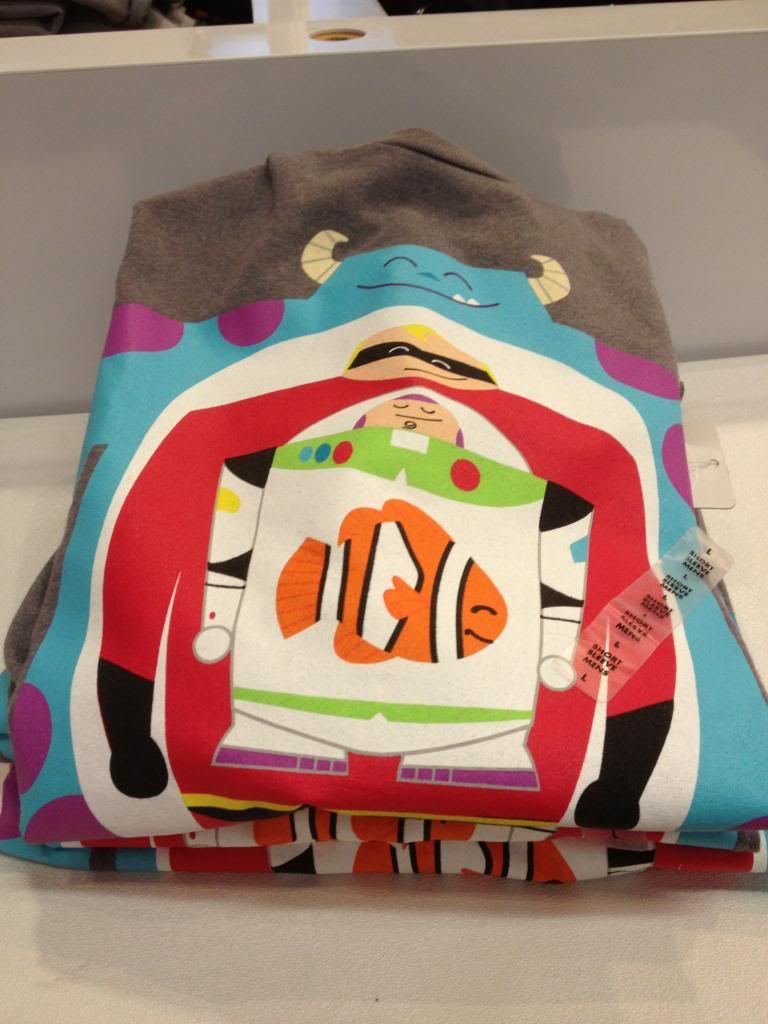 After some browsing, I went to stand in line to trade Vinylmation. From far away, I could see that the top portion had 3 options from the latest Villains series including Oogie Boogie, Fat Cat, and Pain & Panic (the only one we already have). I contemplated getting Oogie Boogie and was texting Howard about it, but I asked the cast member if I could choose a mystery one and trade for one in the clear portion if I didn't like the mystery one. I know they do that in the parks, but I wasn't sure if they went by the same rules.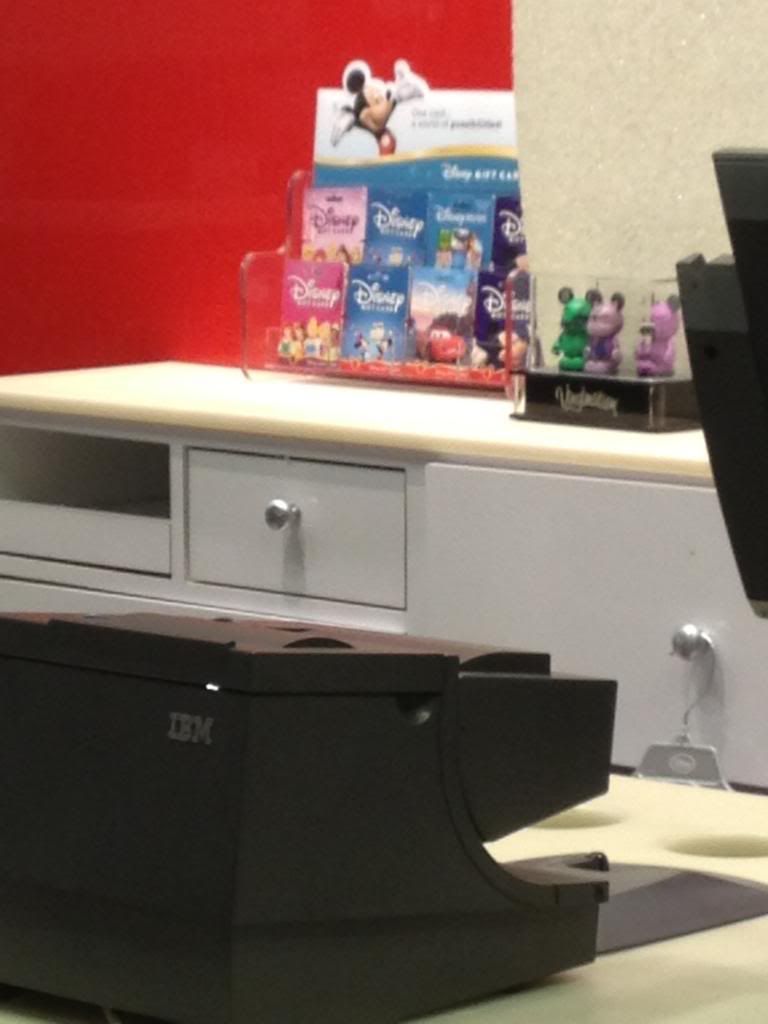 She said it was okay, so I chose #2 and out came Peg-Leg Pete from the recently released Ink & Paint series! He came home with me instead of Oogie.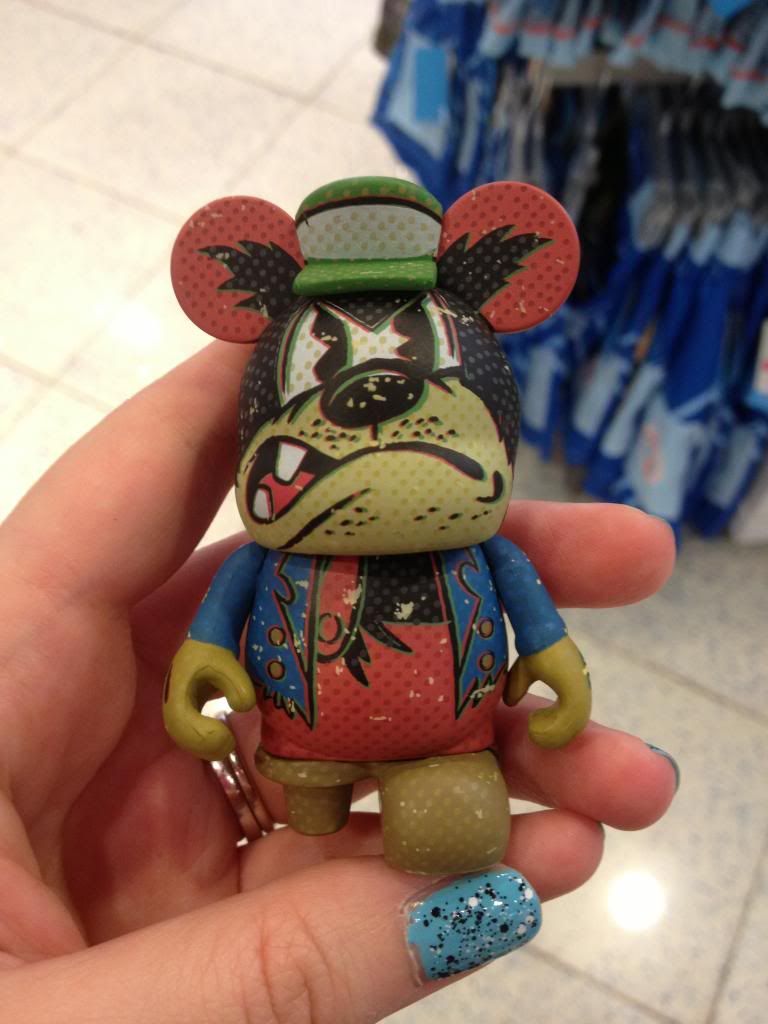 I always enjoy a brief Disney Store adventure to get a little taste of the magic here at home!