Yesterday I really had to run to the stores to pick up groceries since I haven't purchased the basics in a while. I was in desperate need of milk, eggs, and bread. We didn't have ANY of those things in the house; can you believe it? Most of the items I had to get were actually purchased at Target because my mom gave me a $5 off $30 grocery coupon. Of course, I also try to get the necessities from Target since my Swagbucks gift cards mean I can get all of it for FREE. Woohoo! I will never get over how awesome
Swagbucks
is. Even when things are cheaper elsewhere, I still will get things there anyway because it costs nothing out of pocket.
Anyway, my mom came along with me so that she could pick up a few things herself and because we could finally just spend time together without worrying about rushing home! Since my mom is done with the school year, there's no strict schedule or fatigue like there was before. I'm planning on helping my mom organize the upstairs bedrooms this summer since I never fully moved all my things out when I got married, so we'll be able to have some more relaxing time during these next 2 months. I definitely had to keep reminding myself yesterday that it was the summer, and we didn't have to constantly check our watches all the time.
I just took a few pictures while we were out and about at the mall, Target, and Stop & Shop. The first one was a pair of adorable Nemo slip-ons at the Disney Store! They only had one pair, and believe me, if I were having a baby any time soon, I would've scooped these up! They were $9.99, which seems really expensive to me considering I don't pay that much more for my own shoes on sale that I won't outgrow, haha.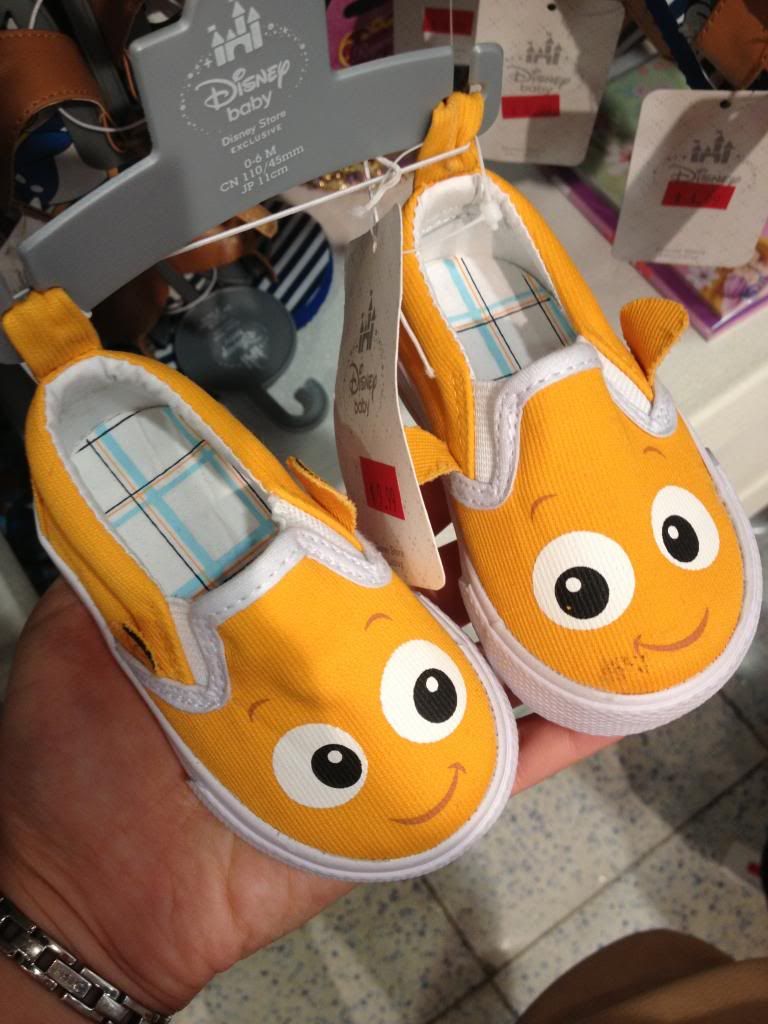 As we were leaving the mall through JCPenney, I saw this amazing necklace and earrings set. I'm joking, of course, haha. But I just had to take a picture just cuz it'd be funny if I wore an H for Howard.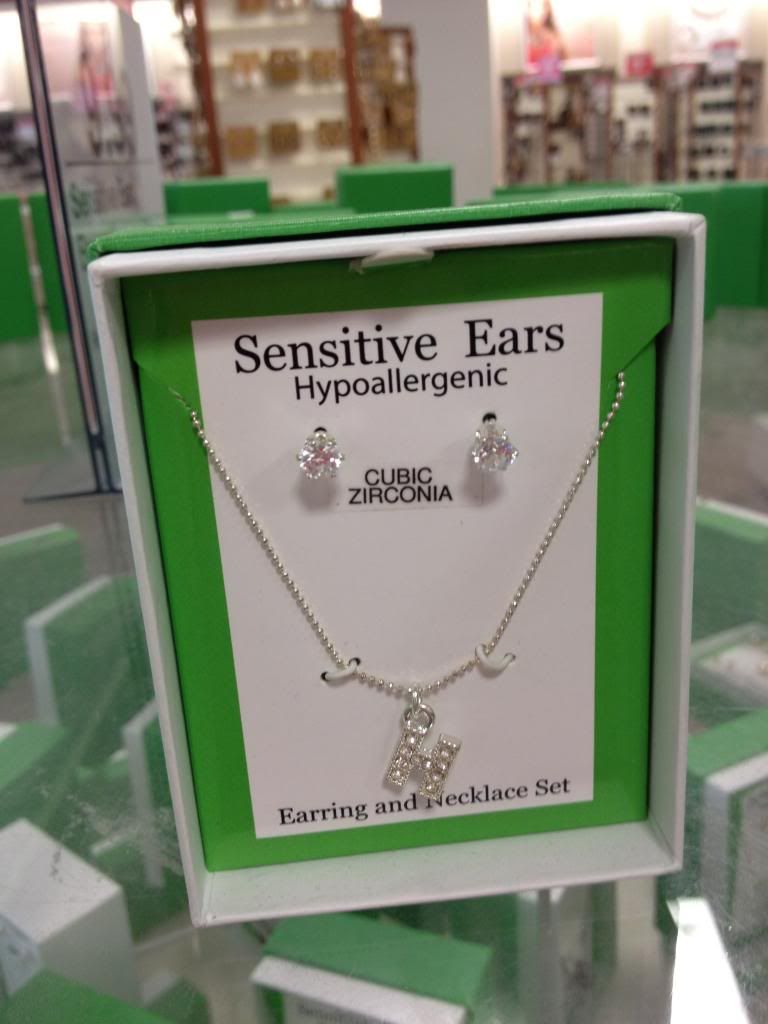 A stop at Target definitely means a quick browse through the Dollar Spot. For some reason, I don't seem to find anything good at our store. It's always so bare. Maybe people really do buy a lot there compared to the one by school! This dry erase board caught my eye though just because I thought it was cute that it looked like looseleaf. I have plenty of dry erase boards for $1 each that I've used at school. Mine are made by the Board Dudes, so I love the quality.
Lastly, before we walked into Stop & Shop, we saw these planters right outside the entrance. They're so funny-looking and actually a little creepy! I wonder how many people bought these. I guess there have to be people who buy things like this or they wouldn't make things like this!
Here's to many more summer adventures with Momsicles!