Here are a few things that I've really been enjoying lately!
Favorite #1: Edy's Outshine Bars
About a month ago, there was a really awesome California Pizza Kitchen deal at Target to buy two pizzas and get a box of
Edy's bars
for free. With the coupons available at the time, each item technically came out to be only $1.67. I actually saw it as paying $5 for the pizza and getting the bars for free since we were just trying it for the first time, and it wasn't necessarily something I would have bought anyway. Well, once Howard and I tried those peach bars, we were hooked! Now they definitely will be something we buy again!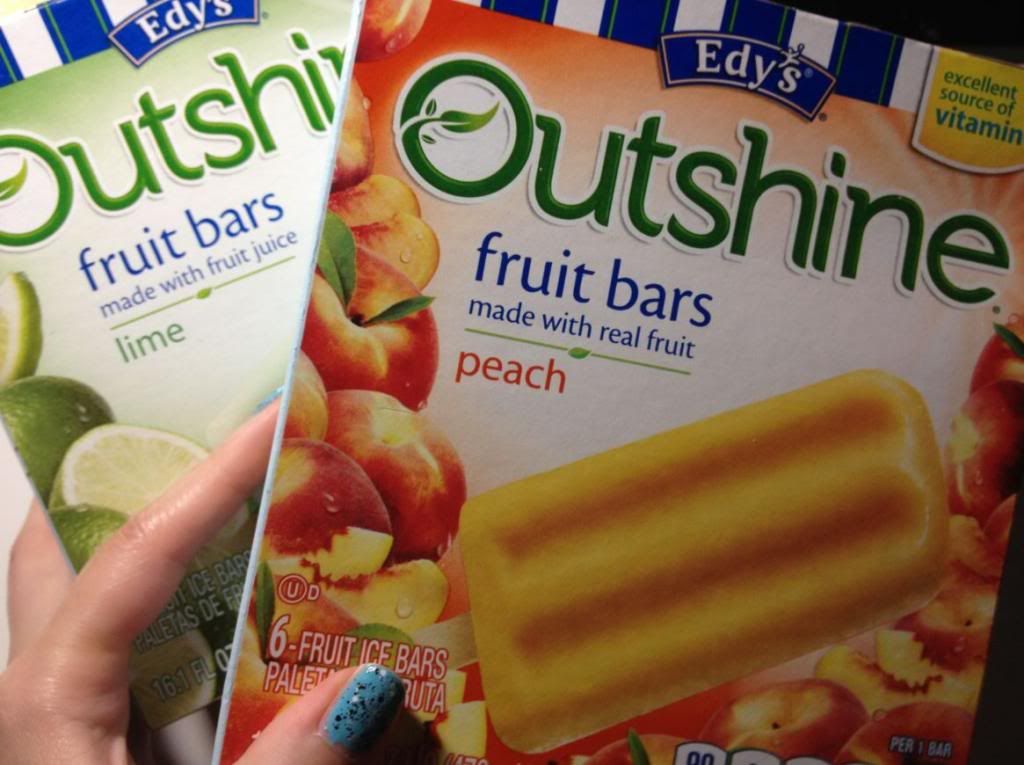 Since neither of us can have ice cream
and
our apartment can get really hot and stuffy rather quickly because of the lack of air flow (and who wants to pay an arm and a leg for constantly having the air conditioning on during the warmer months?!), we like to occasionally have an ice as a snack or dessert! These Outshine bars make it so that I don't feel
as
guilty compared to the Luigi's Italian Ice though we like those in the summer months too. The box says that there's a good amount of Vitamin C in it, and there really are chunks of fruit in the peach one and the strawberry one that we also tried. We were actually able to try the lime and strawberry flavors too because CVS had a decent deal on them with coupons and ExtraBucks, and I had ExtraBucks to spend. When I got them there, each box was a little over $1, but I got $4 back to use. Ooo, that reminds me that I need to use it by Monday, I believe.
I would definitely recommend these bars! Even at full price, I would have to say it's "worth it" compared to buying it individually, of course, but it's still too expensive for me personally. Sales and coupons are the way to go!
Favorite #2: 24 Live Another Day
Since Howard and I don't have a TV, we don't watch many current TV shows. If there's something that interests us, we have to watch it on Hulu or some other provider. We do that for things like MasterChef and Top Chef, but recently we started watching the latest season of 24!

The funny thing is that I didn't actually finish the previous 8 seasons of 24! I lost track of where I stopped, so I'm actually starting from the beginning and now am in the midst of season 2. Because that's on Amazon Prime, I can watch an episode and keep going if I so wished. I remember my older brother would stay up late at night watching episode after episode on DVD.
I have to say that watching "
24: Live Another Day
" is exciting though because we do actually have to wait until the following week to find out what happens next! It has that excitement that we both missed, and we're both quite happy that Chloe was brought back for this season too!
Favorite #3: Martha Stewart Crafts Simple Circle Cutter
It was only fairly recently that I
finally
found the blade part of my
Martha Stewart circle cutter
! I thought I had lost it for some time because it wasn't back at my parents' house, and I couldn't find it in the apartment. I had actually put it in one of my plastic flower and eyelet cases for safe storage and apparently forgot it was there! But now that I have it, it's making my craft life so much easier again, and I have plenty more options!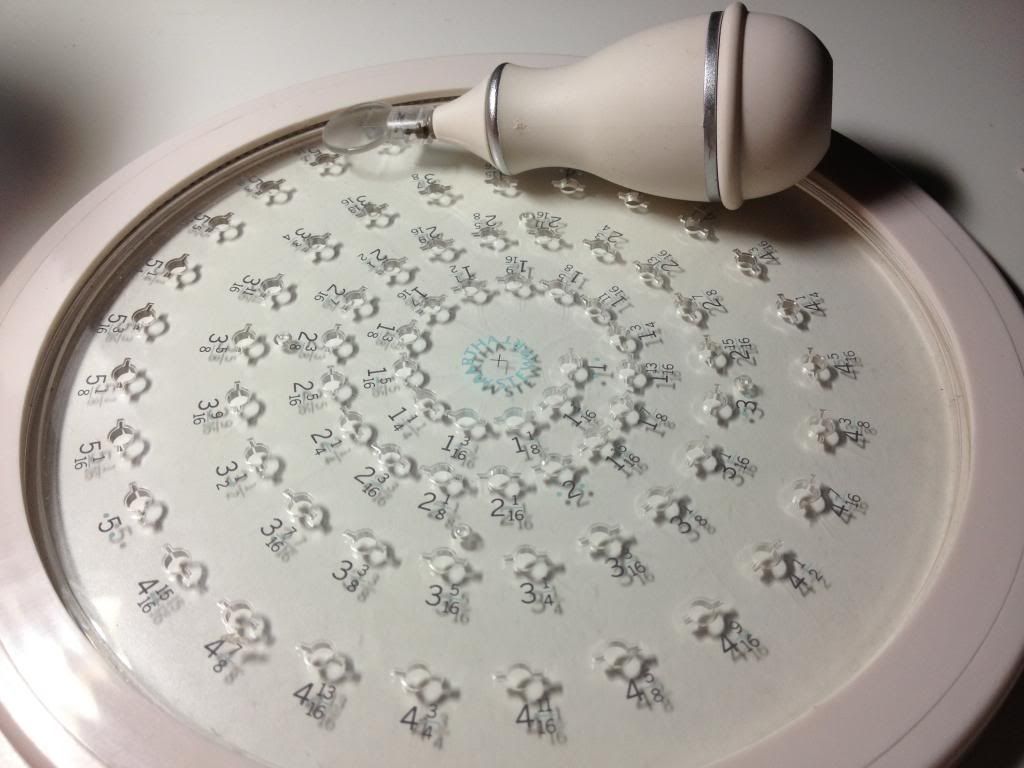 With it, I was able to make a circle card that I haven't yet posted since the person who requested the custom order didn't yet give it to the recipient. I was also able to use it to make little circles to glue in the middle of scalloped circles cut out with my Spellbinders Nestabilities when I wanted a different shape for the sentiment of the cards I was making. Of course, the only thing that makes this easy is the fact that I have the
Making Memories Slice Glass Cutting Mat
. I remember when I bought that for the full $19.99 price at AC Moore. I know; it seems strange that I didn't use a coupon, but apparently coupons excluded Slice products and I figured I needed it anyway (of course, it later went on clearance!). Right now it's just $8.98 on Amazon probably because I think the Slice machine is obsolete. It's okay though because I'm happy with how both of the products work together once I read that glass cutting mats are the best. It makes me excited knowing that I have my options available to me again!
I'm extra happy this Friday that Howard got home safely before the thunderstorms started. Stay safe everyone, and have a great weekend!