This bird mailman card was a recent custom order. The card was requested for a friend who was having the grand opening of his own UPS store today. Of course, I don't actually have anything that specific, but I sat and thought about it for a while and came up with the mailman from the "3 Birds on Parade" Cricut cartridge.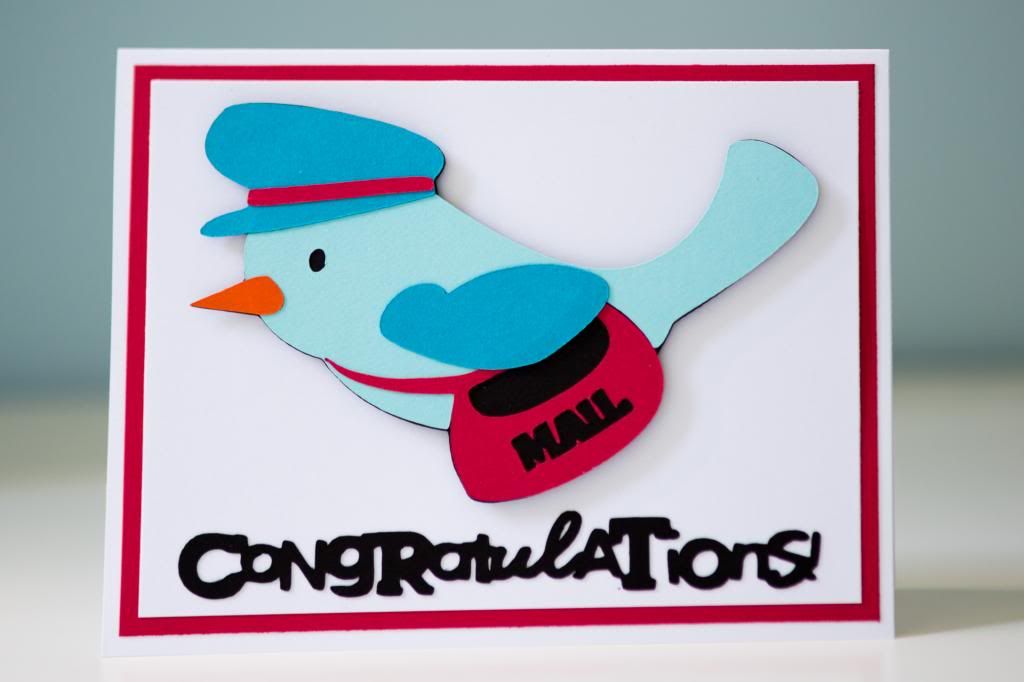 The bird was cut at 3 inches, so it was pretty easy putting the pieces together. The other birds that have the thin orange legs can be a bit more difficult if you don't have the patience to deal with it or if you don't have tweezers to hold the tiny cuts of paper. Thankfully, this one wasn't too trying especially since it was a late request that I wasn't sure if I'd be able to accomplish.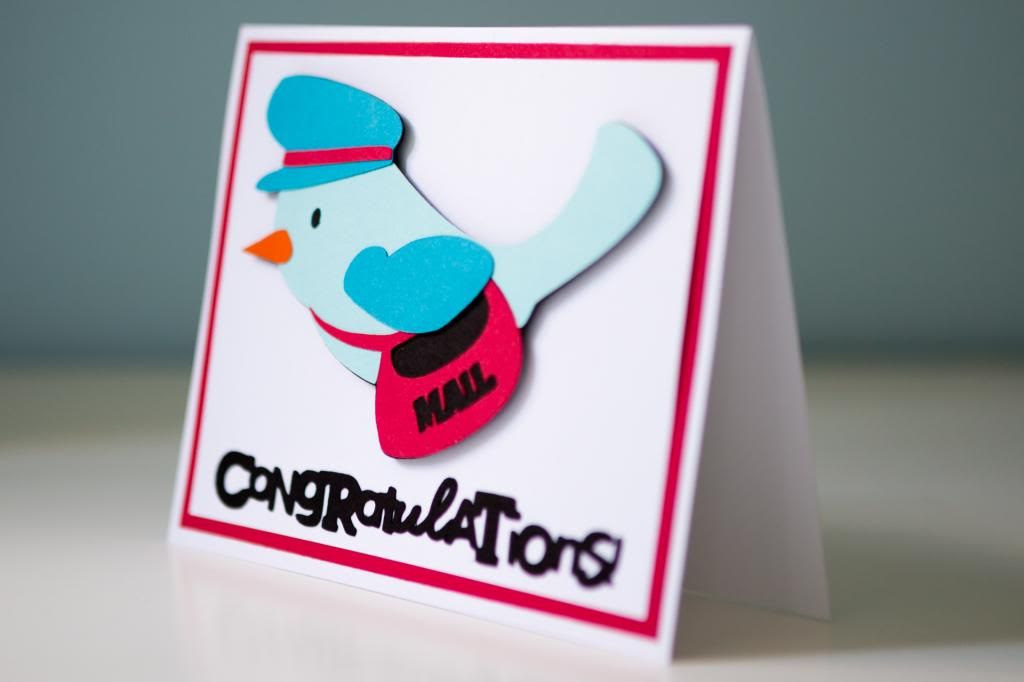 The sentiment was cut from the "Birthday Bash" cartridge at a height of 0.611 inches. Haha, I know that's a weird number, but I guess the size is in relation to the image on the same page in the handbook. I just put the word on my mat and then shrunk it down based on the gridlines and recorded the height so that I could refer to it in the future if necessary. I actually made a mistake because the request was for a "good luck" card, but I didn't realize it. Thankfully, it was okay because I had been crafting all day and was running out of steam!
It makes me happy when I can figure out an image to use on the many cartridges I own. It's sometimes a challenge, but it's always a relief when I can complete a specific request!