My husband was sick at work this morning, so he had to come home early. I was praying the entire time during his commute because he was worried he'd be sick again. I'm glad he made it home okay. He had some water and some dry toast before he konked out for a few hours on the couch. I'm so used to being the one who he is sick, so when someone else is sick, I feel so useless. I wish there were more that I could do other than the little things like get him more water. I guess that's what he feels when I'm sick! Thank God he is feeling better now although he is completely zapped of energy and needs to recover.
I just wanted to post a picture of some happier times. We don't know when our next Disney trip will be as we intend on doing a more local vacation this summer, but we do always look back on the memories of being in the happiest place on earth together! Here we are on Toy Story Midway Mania.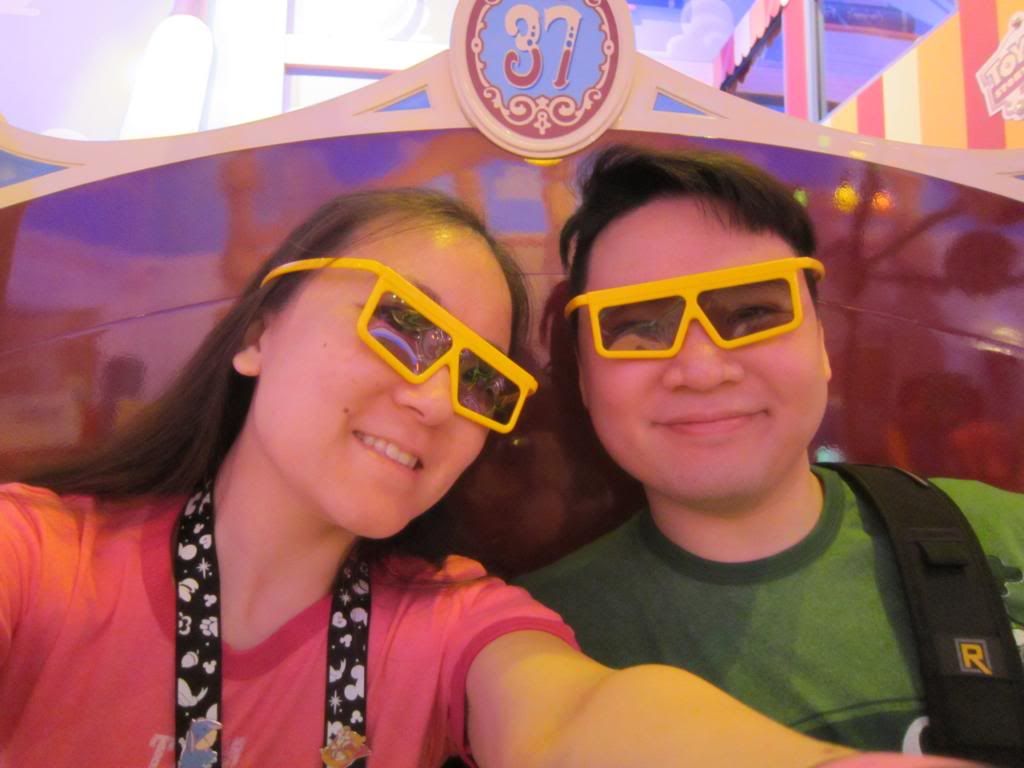 Feel better soon, hubs!