When I subbed this past Tuesday, one of the things on my schedule was lunch duty for the first lunch period. I didn't realize I was there on the day that the school was getting Wendy's as a special treat! The school had distributed notices with items that the kids could order, so I know many of them were looking forward to something different. Of course, smelling all the french fries and seeing all the chicken nuggets made me wish I had some too! I very rarely eat fast food now because of the cost and the fact that it's not really nutritious, but I also think that part of it is because I run errands by myself and I could very easily have fast food every single time if I wanted to. I guess that kind of takes away some of the desire for it since it's readily available if I so chose! I mean, let's be real too. It's not like I have access to a Chik-fil-A or a Bojangles! Anyway, after school, my mom and I had to stop by CVS to pick up our prescriptions. The CVS is right next to a Wendy's, so as we walked back to the car, I made a spur of the moment decision to get some! I bought 4 of the chicken sandwiches from the value menu. My mom and dad shared one, Matt had another, and then I brought the remaining two home for Howard and me. It was just enough to satisfy a Wendy's craving without going all out and being completely unhealthy.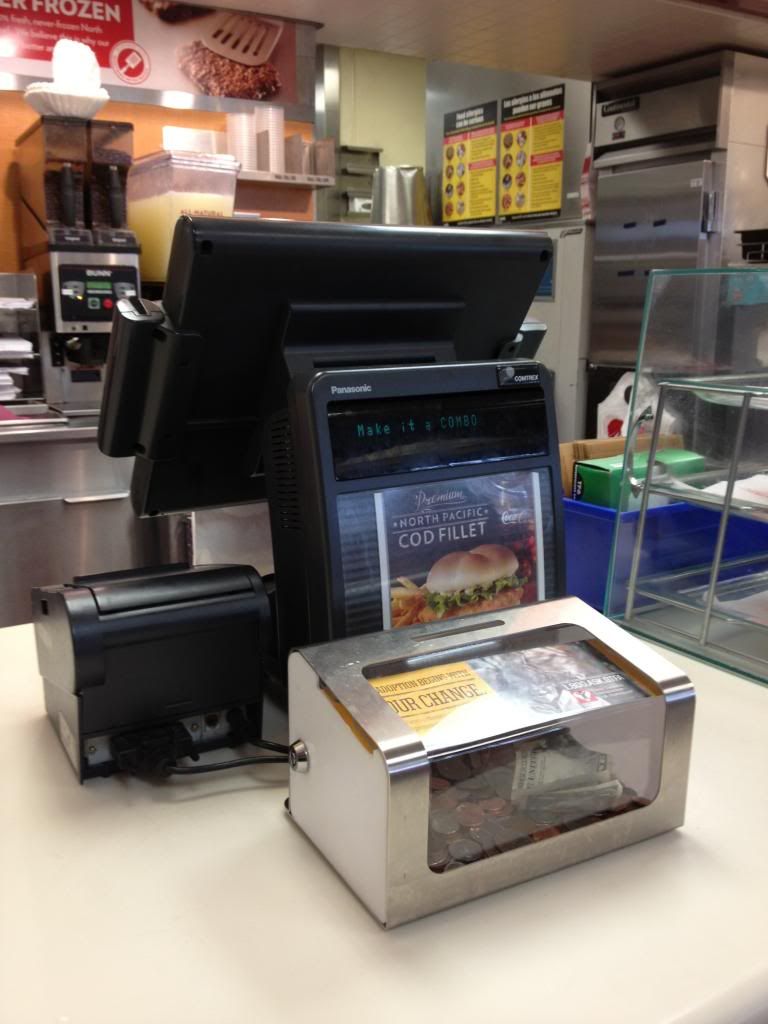 I went to help proctor tests this past week, so I spent a lot of time on my phone during that time. I brought a book the first time I went to proctor, but I just couldn't get into it because I do like to watch the kids too without staring them down to make them nervous. When I read, I need to be fully focused on the book, so instead I was on Instagram, texting the hubs, and playing games. I don't take selfies because it's just not my thing, but I have taken a lot of pictures like this. I guess I just really like my flats because they were already featured in the first "Non-Instagram" post and in quite a few pictures before!
I took this background shot to show Howard because I didn't quite know how to explain the OT room that has a tiny trampoline and a mini ball pit! I think it'd be fun to read a book while sitting in a ball pit, but then again, that might just be me!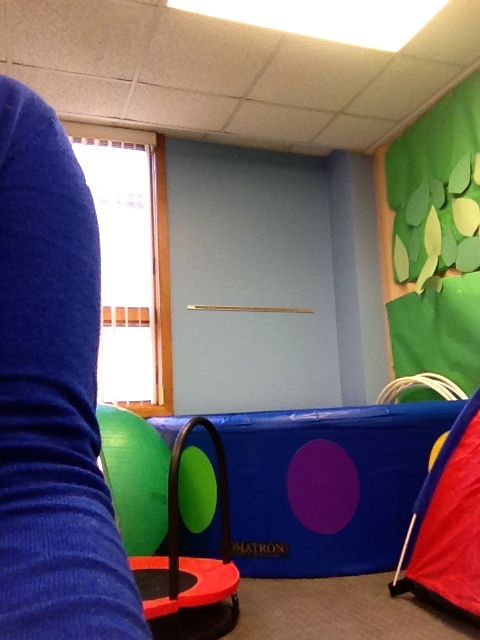 On Wednesday, I went with my dad to Sears auto because the "check engine" light came on in my car. When I'm in these areas, I feel so lost so I'm so grateful that my dad helped me take care of the car situation. We ended up taking the car elsewhere because the quoted price was really high. The mechanic that has fixed my family's cars before was able to do the work for a little less and repaired more than what Sears was going to do. Maybe it'd be a different situation if my retired high school AP American history teacher still worked there.
In the past week, the water in the apartment was turned off a few times. Some of the days are planned while others aren't. Usually there's a typed note posted in the elevator and in the lobby days before the scheduled maintenance, but there was one day that it was very sudden. This was the note in the elevator. I had no words.
That's it for this update! I'm excited to sing in the choir during tomorrow's combined Easter service, and then there's the baptism in the afternoon. I'll see if I can grab some pics for a recap of the day's events.