There are many brides out there who look forward to their wedding day because they see it as their day and want to be the center of attention. I was the exact opposite of that. I was all for marrying my best friend, but the thought of everyone's eyes on me made me cringe! It's strange because although it makes me nervous, I love performing on stage and enjoyed having roles in our church's coffeehouse musicals in the past, but our wedding was different. Though we had a rehearsal, I didn't feel as if I knew everything as well as I could. Plus, I didn't know if I'd be dealing with a flood of emotions with everyone's eyes on me.
That's why one of my favorite pictures ended up being this one below.
That moment just between the two of us!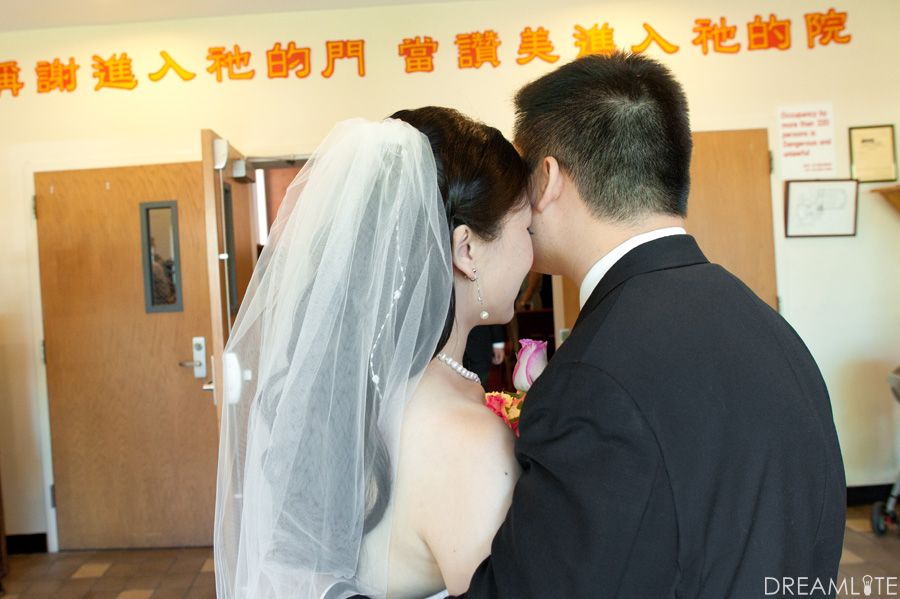 After Howard and I were pronounced husband and wife, we walked down the aisle and out the sanctuary. I felt so much relief to be out of the spotlight, and I could instead just enjoy being in a smaller group setting for a minute or two before heading back in for group photos. I leaned toward him, and he put his arm around me. I can very easily put myself back into that scene and remember the assurance I felt just standing there next to him.
I'm so glad that Dreamlite captured that brief yet memorable moment between us. Though we still had to walk back in and stand in the spotlight once again, I was given that little boost I needed to deal with the rest of the day.