My going to work makes my mom happy because that means we can carpool to school from her house. I also really love that I get to see her once or twice during the day depending on where I am substituting. During one of her rare breaks, she texted me to tell me she was in the teachers' lounge, so I took a break from my grading and chatted with her. She was eating a quick snack and offered some to me. I said, "Pineapple?" and then my mom remembered I don't eat it anymore because of my potential allergy (no, I still haven't gone to an allergist to confirm). I just thought it was funny because I still very much love pineapple and would be happy to eat it! The moment just deserved some documentation so I snapped a picture of the fruit.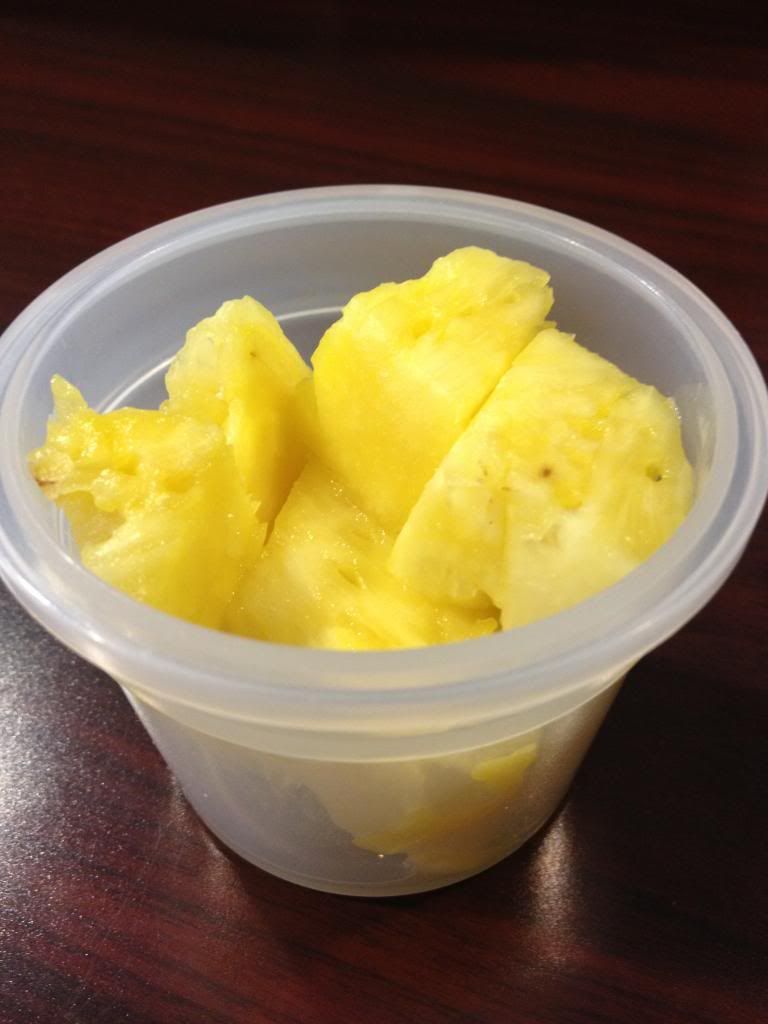 I never really got into gardening before despite the fact that my grandmother was very into it as well as my mom. I guess I didn't see spending time outdoors with bugs and sun as something entertaining. However, now that I'm in charge of buying groceries for the household and see the insanely high price of fresh fruits and vegetables nowadays, a part of me wishes that we had the land to grow our own produce. Even if we just grew tomatoes, I'd be a very happy camper. When my mom and I were in Target this past week, I saw that a few gardening items were being clearances out. Aren't those trowels absolutely adorable? I'm definitely someone who is intrigued by bright colors and patterns, so those would totally be up my alley. Alas, apartment life doesn't allow any type of gardening so I'll just enjoy the picture and hope that maybe one day I'll be able to buy a trowel like that. In the meantime, I'm thankful that Howard's parents garden and often give us bags of tomatoes in the warmer months!
That's about it for tonight. I happened to write those two captions above when I was proctoring a test today, and I already uploaded and got the pictures in the post yesterday. Good thing because the sinus pressure I have right now is KILLING me. I had to use Chinese medicine and take Tylenol to take the edge off because I was in so much pain. Hopefully, it won't mess with my weekend! I need to get some rest before going to sub on Monday and then proctoring and making up preps on Tuesday and Wednesday.