Last Saturday, Howard and I were searching for a few more items to buy for his cousin's new baby. It was kind of the first time that we were out doing baby shopping together since I had picked up the other items when I was by myself running errands. While we perused the racks, there were a few things that we definitely liked and would have purchased if we were having our own kiddos, but we're not at that point of our lives just yet. My good Disney friend Kristen has said that it's very easy to get caught up in buying clothes before the baby comes (she was referring to when she was actually pregnant), but then the realization sets in that the baby will only wear a few items throughout the first few months since he/she will grow so quickly! Knowing that, we just find things and point them out to each other as things we'd totally purchase if I were pregnant right now.
I personally think it'd be funny to have a onesie with a shark on it because I'm afraid of sharks! It just makes it better for it to say "Let's Eat" because I imagine that'll just be very fitting for our family.
When I saw this little waffle shirt/thermal, I immediately had to show Howard. He's been wearing waffles for as long as I can remember, and he always said he was warm. A few years ago, I finally purchased some waffles from Old Navy too. When it's cold out, that's pretty much all I wear when we go out! Seeing a small version of our favorite shirt got me excited to know that we could be a waffle family.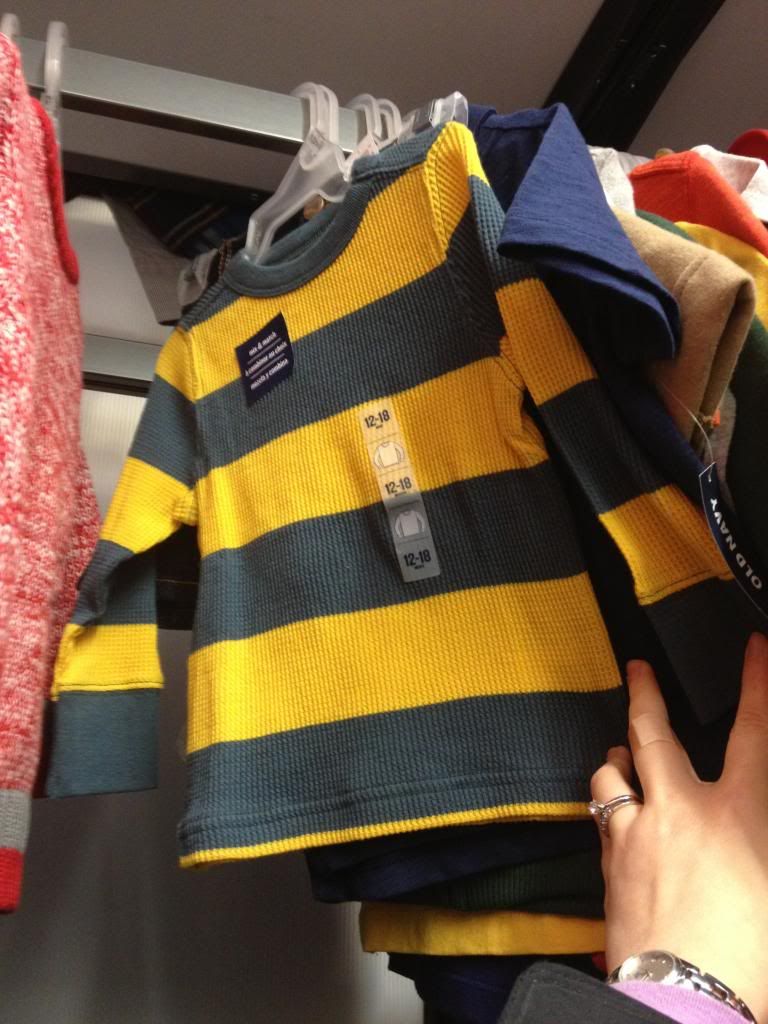 Howard found this with the cutest penguin on it! I love love love penguins!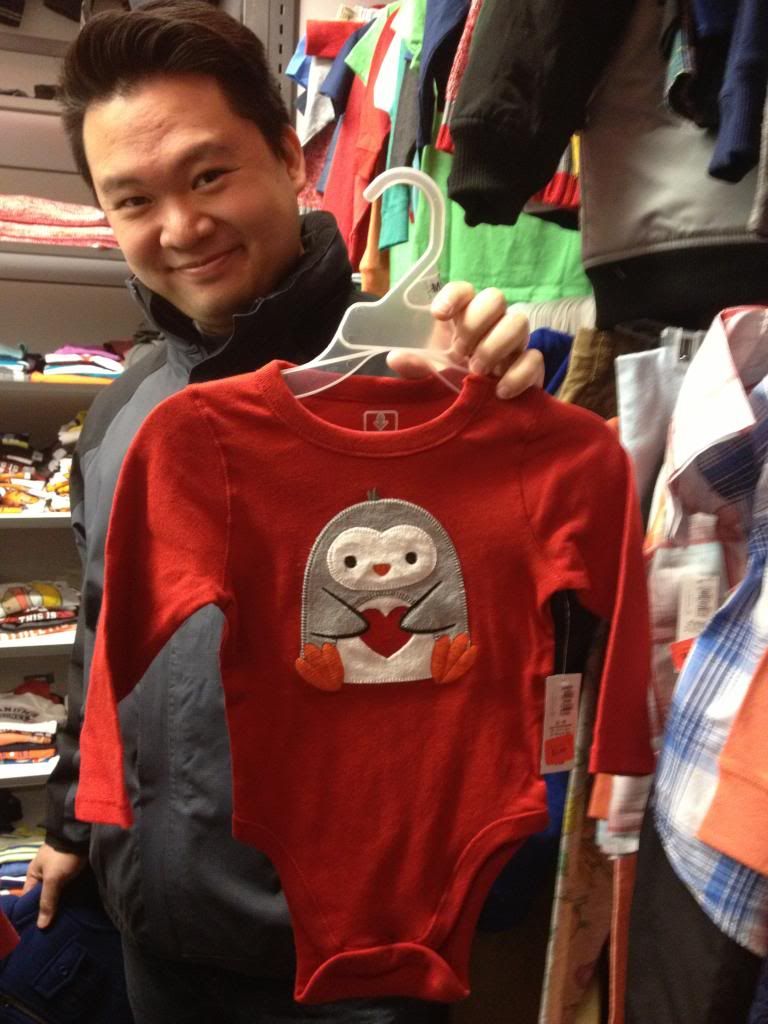 The little baby girl sweaters were super cute as well. I love the blue and white nautical look of this top. It'd be so cute paired with some leggings.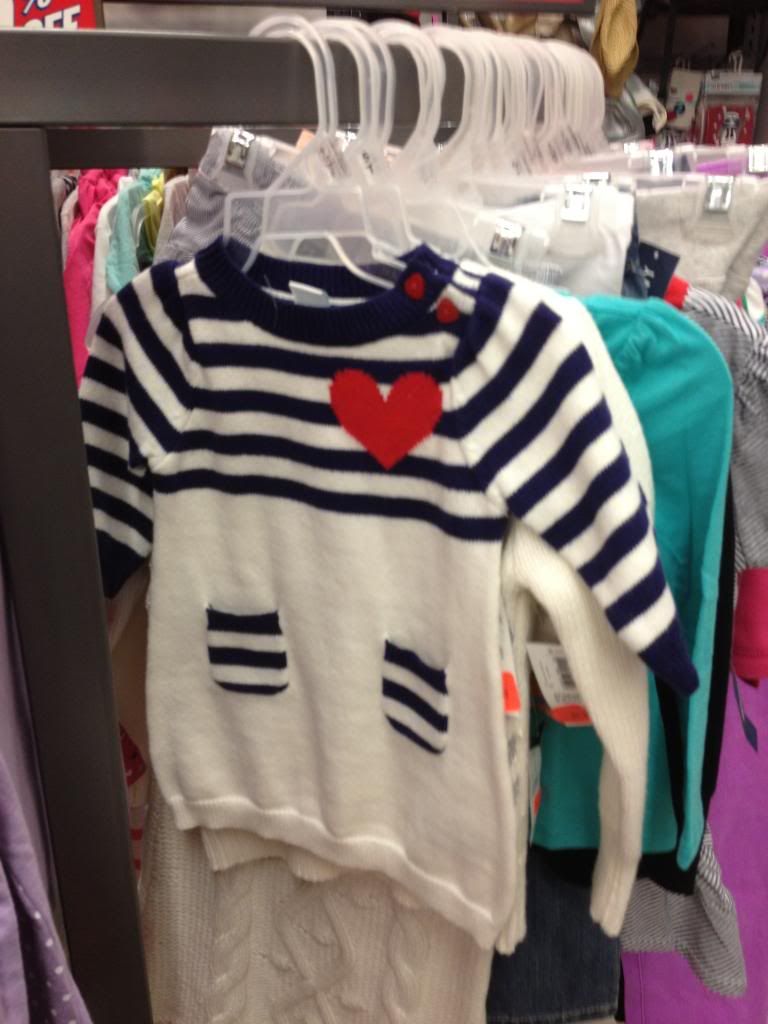 I have two pink robes that I wore all the time when I still lived at my parents' house. One was a thick, fuzzy one and the other was lighter. This would be just right for a daughter!
All of the items were from Old Navy. When we went to JCPenney, this little giraffe caught both of our gazes. I'm sure it's difficult having to pass up adorable plushies when there are little ones on the way. I think we'll have to be rather restrictive about stuffed animals since we know we'll want to pick up one or two from Disney World!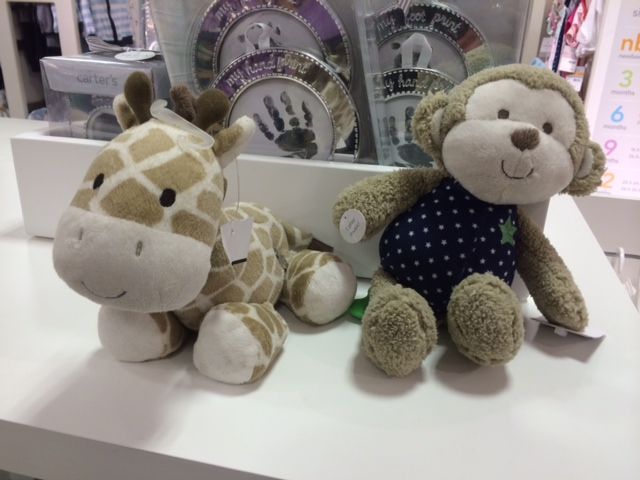 But like I said, this is all just pretend shopping because I'd much rather buy myself a few Old Navy tank tops because they're the only thing I wear in the summer. There was the $2 tank top sale that Saturday, but it didn't include the ribbed tanks that I wanted, so I left empty-handed. I actually had 5 of them in my hand and brought them to the front to purchase when I was told they weren't included. I've gotten my favorites for $2 in the past, so I thought they would be. Oh well. Maybe they'll have that sale soon, and if not, maybe I'll just claim a gift card so I don't have to spend any money out of pocket.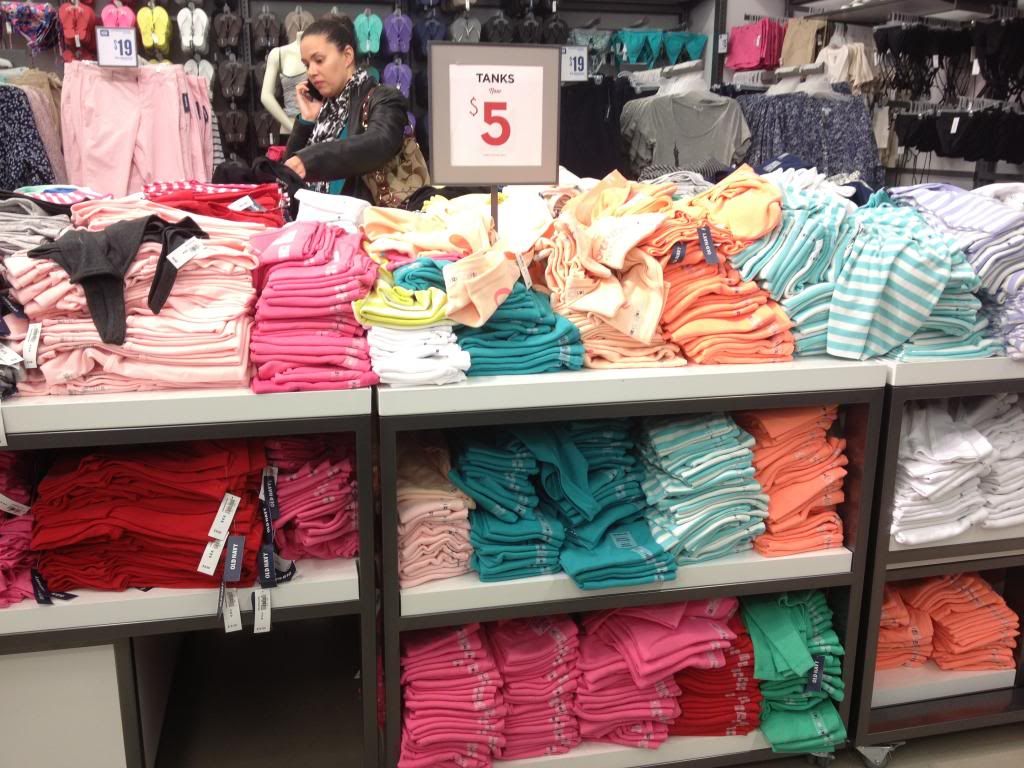 While I looked at and left without tanks, Howard looked at and left without a Go Pro when we were in Target. He wasn't considering buying it or anything, but he said that maybe he'd start claiming the $5 Amazon gift cards from Swagbucks (they're cheaper at 450 SB instead of the typical 500 for other $5 gift cards) to save up for this as it'd definitely be fun with the kiddos we don't yet have.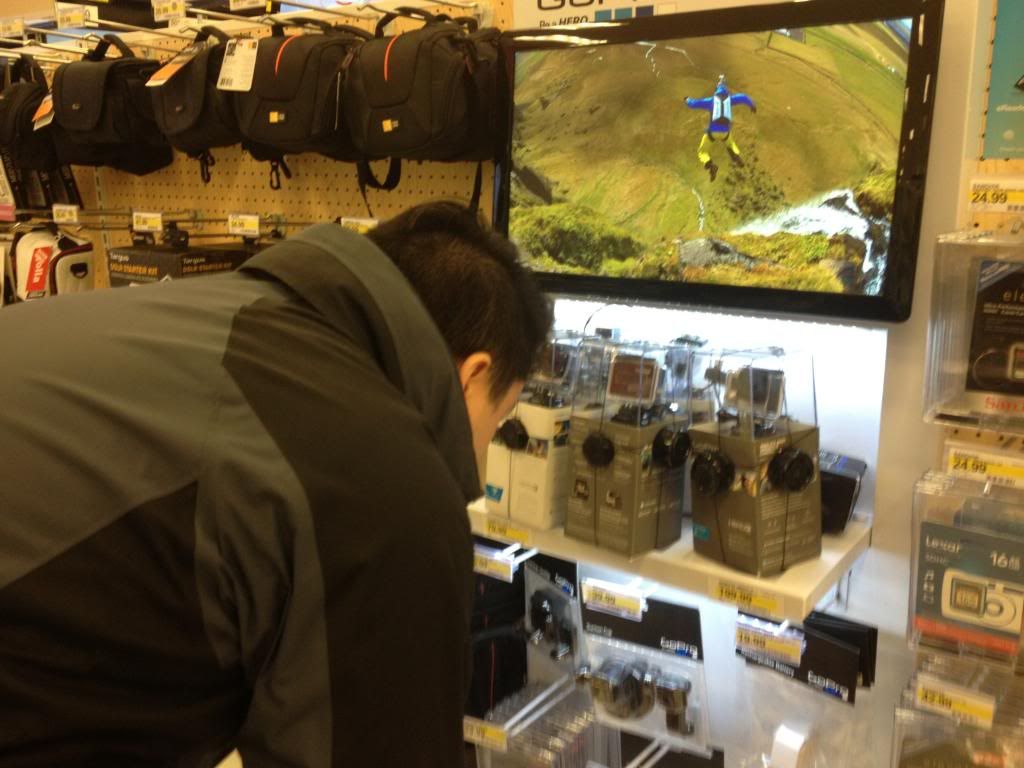 I guess the day was just filled with a lot of "pretend" shopping! That's okay; when we're together, even pretend shopping is really fun!